India is the second highest country holding smartphones after the China. Every day the new smartphones come into the market with its own new highlights. So, It's a big challenge for you; which one should keep in your pocket among thousands of phones.
I discover here some cool budget to mid-range phones. Considering high Specifications, Dual-Camera, Ram, Long Battery backup, Design quality, Brand and powerful Processor.
You can do gaming, Selfie stuff, Also you'll get up to date android update (Oreo 8.0) on below-listed phones. I excluded some devices due to the brand, and some other which don't offer good features and price.
Just check out the list of best Android 4G smartphone under 25000 Costing from 10k in India.
1. Honor 8Pro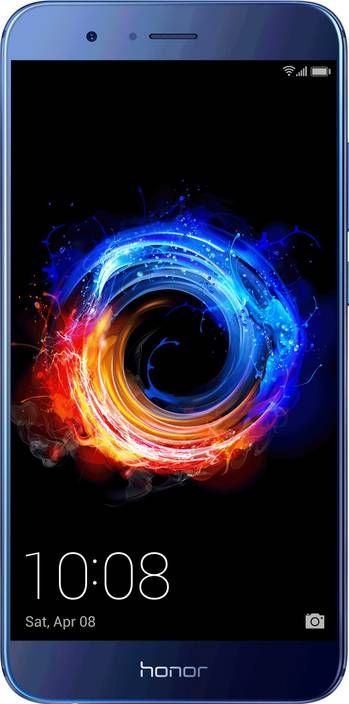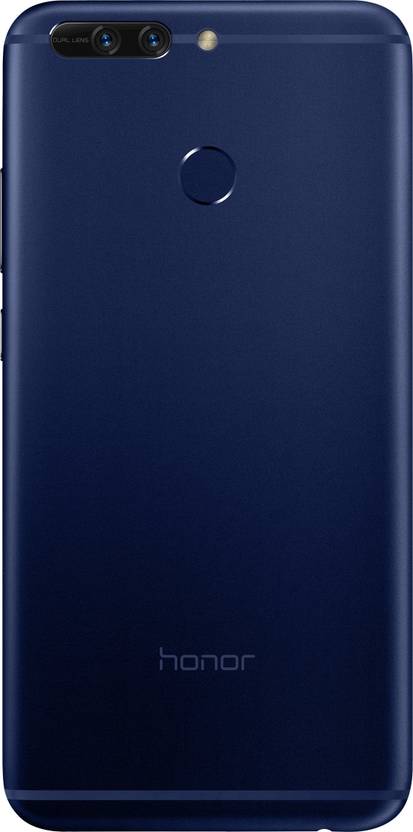 | | |
| --- | --- |
|  Camera | Dual Rear Camera 12MP + 12MP f/2.2, Front 8MP f/2.0 |
|  Display | 5.7 Inch Full Quad HD IPS screen 1440 x 2560 Pixels 16:9 ratio 515PPI |
| OS | Android Nought 7.0 (EMUI 5.1) Upgradable to Oreo 8.0 |
|  Network | 4G/3G/2G VOLTE |
| memoryProcessor | HiSilicon Kirin 960 Octa core 2.4GHz |
| Graphics CPU | Mali-G71 MP8 |
|  Ram | 6GB |
| Storage | 128GB Expandable upto 128GB |
|  Fingerprint | Yes |
| Battery | 4000mAh |
|  SIM Type | Dual Nano (Hybrid) |
| General | 157 x 77.5 x 6.97 mm, 184 g, Has all the sensors |
| | |
| --- | --- |
| Flagship Phone | |
| Dual Cameras Records upto 4K videos | |
| 2k Display with Corning Gorilla Glass 3 | |
| Powerful Processor | |
| Ultra Slim | |
| Has USB Type-C Port | |
| Has Quick Charging | |
| Massive Battery | |
| Has DLNA, NFC, IR Blaster | |
| Lots of Storage | |
| | |
| --- | --- |
| Hybrid Sim Slot | |
Flipkart Rs.22999
Amazon Rs.22999
2. Moto X4
| | |
| --- | --- |
|  Camera | Dual Primary Camera 12MP + 8MP f/2.0, Secondory 16MP f/2.0 |
|  Display | 5.2 Inch Full HD IPS screen 1080 x 1920 Pixels 18:9 ratio 424 PPI |
| OS | Android - One Upgradable to 8.0 Oreo |
|  Network | 4G/3G/2G |
| memoryProcessor | Snapdragon 630 Octa Core 2.2 GHz |
| Graphics CPU | Adreno 508 |
|  Ram | 3GB /4GB /6GB |
| Storage | 32GB /64GB Expandable upto 2TB |
|  Fingerprint | Yes |
| Battery | 3000mAh |
|  SIM Type | Dual Nano (Hybrid) |
| General | 148.4 x 73.4 x 8 mm, 163 g, Has all the sensors |
| | |
| --- | --- |
| Waterproof | |
| Android One- Delivers Every Updates | |
| Premium Design of Glass & Metal | |
| Tubo Charging | |
| Has USB Type-C Port | |
| Wide Lense Dual Camera | |
| | |
| --- | --- |
| Hybrid Sim Slot | |
Flipkart Rs.22999
Flipkart Rs.20999
3. Honor 9i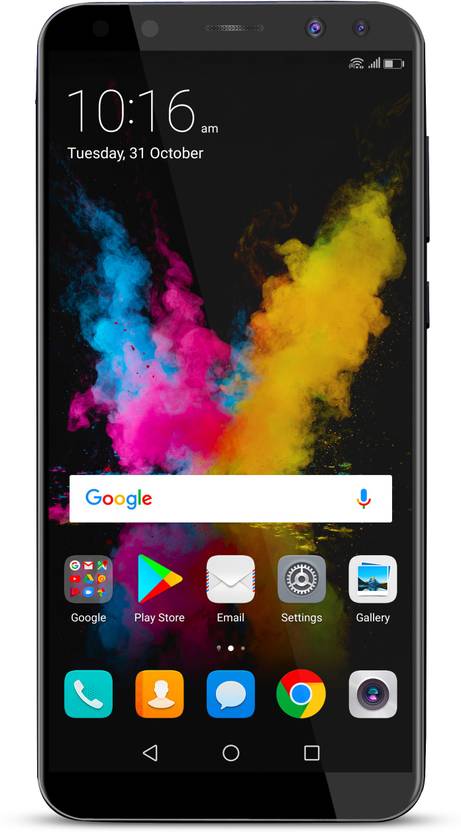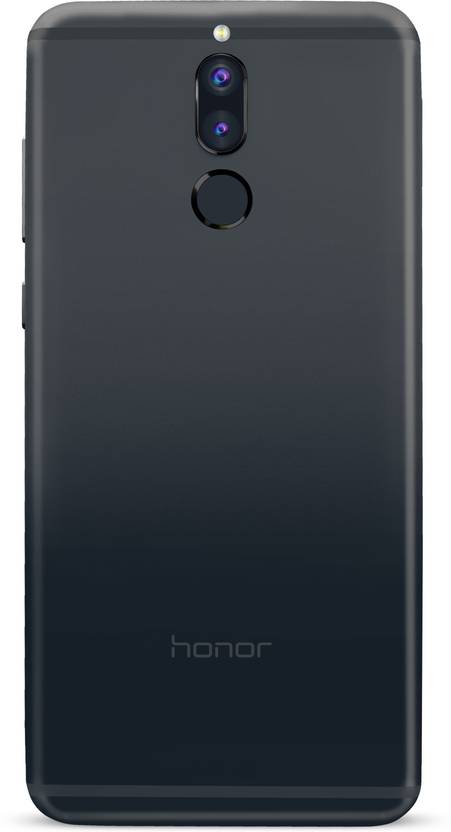 | | |
| --- | --- |
|  Camera | Dual Rear Camera 16MP + 2MP f/2.0, Front 13MP +2MP with Flash f/2.0 |
|  Display | 5.9 Inch Full HD IPS screen 1080 x 2160 Pixels 18:9 ratio 409PPI |
| OS | Android Nought 7.0 (EMUI 5.1) Upgradable to Oreo 8.0 |
|  Network | 4G/3G/2G VOLTE |
| memoryProcessor | Huawei Kirin 659 Octa core 2.36GHz |
| Graphics CPU | Mali-T830 MP2 |
|  Ram | 4GB |
| Storage | 64GB Expandable upto 128GB |
|  Fingerprint | Yes |
| Battery | 3340mAh |
|  SIM Type | Dual Nano (Hybrid) |
| General | ‎156.2 x 75.2 x 7.5, 164g, Lack of Gyroscope |
| | |
| --- | --- |
| Quad Cameras | |
| Display | |
| Premium Design Metal Body | |
| | |
| --- | --- |
| No USB Type-C | |
| Hybrid Sim Slot | |
Flipkart Rs.17999
Amazon Rs.18897
4. Samsung J7 Pro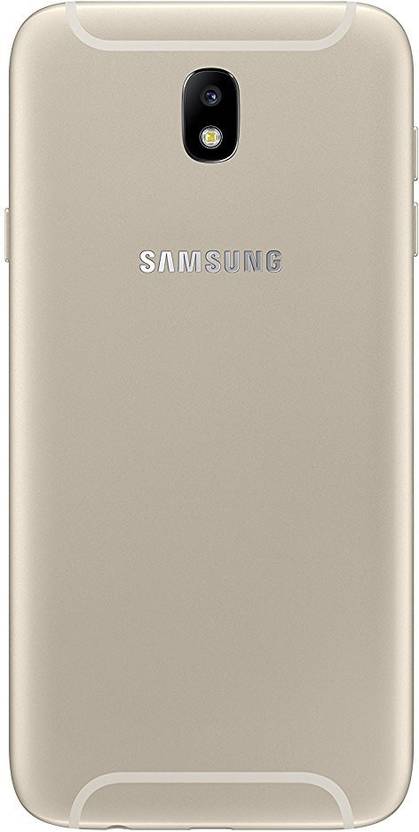 | | |
| --- | --- |
|  Camera | Rear 13MP f/1.7, Front 13MP f/1.9 |
|  Display | 5.5 Inch Full HD AMOLED screen 1080 x 1920 Pixels 16:9 ratio 401PPI |
| OS | Android Nought 7.0 Upgradable to Oreo 8.0 |
|  Network | 4G/3G/2G VOLTE |
| memoryProcessor | Exynos Octa core 1.6GHz |
| Graphics CPU | Mali-T830 MP2 |
|  Ram | 3GB |
| Storage | 64GB Expandable upto 128GB |
|  Fingerprint | Yes |
| Battery | 3600mAh |
|  SIM Type | Dual Nano (No-Hybrid) |
| General | 152.4 x 74.8 x 8 mm, 181 g, Has all the Sensors |
| | |
| --- | --- |
| Has Super AMOLED Display | |
| Better Processor | |
| Adequate Battery | |
| Has NFC | |
| No Hybrid Slot | |
| | |
| --- | --- |
| Doesn't Support Quick Charging | |
| No USB Type-C Port | |
Flipkart Rs.18900
Amazon Rs.18900
5. Redmi Note 5 Pro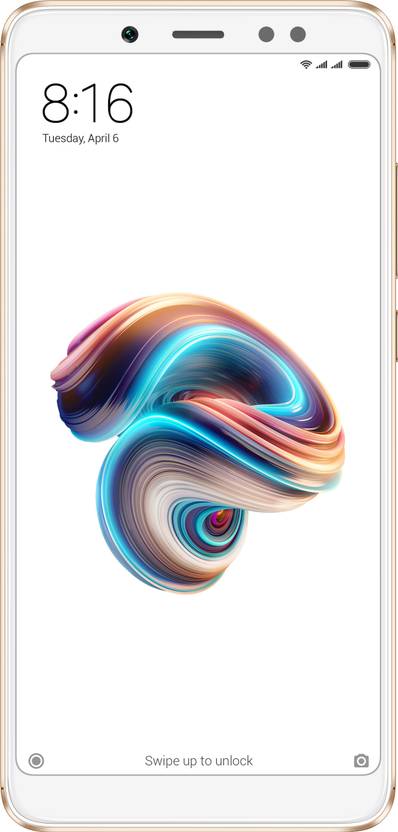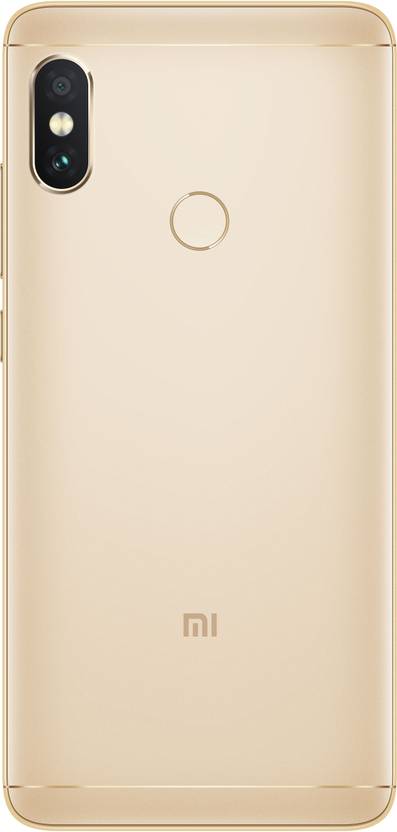 | | |
| --- | --- |
|  Camera | Dual Rear Camera 12MP + 5MP f/2.2, Front 20MP f/2.0 |
|  Display | 5.99 Inch Full HD IPS screen 2160 x 1080 Pixels 18:9 ratio 403PPI |
| OS | Android Nought 7.1.2 (MiUi 9) Upgradable to Oreo 8.0 |
|  Network | 4G/3G/2G VOLTE |
| memoryProcessor | Snapdragon 636 Octa core 1.8GHz |
| Graphics CPU | Adreno 509 |
|  Ram | 4GB /6GB |
| Storage | 64GB Expandable upto 128GB |
|  Fingerprint | Yes |
| Battery | 4000mAh |
|  SIM Type | Dual nano (Hybrid) |
| General | 158.6 x 75.4 x 8.1 mm, 181 g, Has all the sensors |
| | |
| --- | --- |
| Superb Front Camera | |
| Support Quick Charging | |
| Massive Battery | |
| | |
| --- | --- |
| Doesn't have NFC, DLNA | |
| Hybrid Sim Slot | |
Flipkart Rs.13999
6. Asus Zenfone Max Pro M1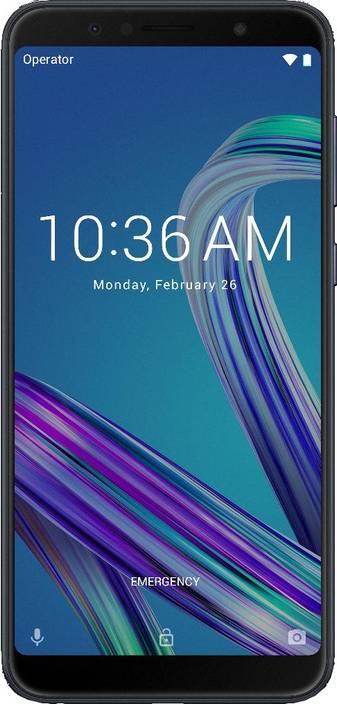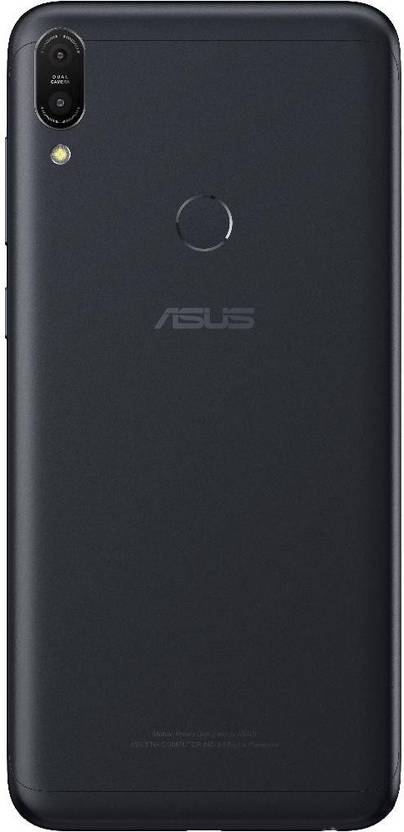 | | |
| --- | --- |
|  Camera | Dual Primary Camera 13MP + 5MP f/2.2, Secondory 8MP f/2.2 |
|  Display | 5.99 Inch Full HD IPS screen 1080 x 2160 Pixels 18:9 ratio 401PPI |
| OS | Android Oreo 8.1 Upgradable to P 9.0 |
|  Network | 4G/3G/2G VOLTE |
| memoryProcessor | Snapdragon 636 Octa core 1.8GHz |
| Graphics CPU | Adreno 509 |
|  Ram | 3GB /4GB |
| Storage | 32GB/ 64GB Expandable upto 2TB |
|  Fingerprint | Yes |
| Battery | 5000mAh |
|  SIM Type | Dual Nano (No-Hybrid) |
| General | 158 x 76 x 8.5 mm, 180 g, Has all the Sensors |
| | |
| --- | --- |
| Massive Battery | |
| NXP Smart Amplifier | |
| Has Fast Charger | |
| Has Face Unlock | |
| Has NFC | |
| No Hybrid Slot | |
| | |
| --- | --- |
| No USB Type-C Port | |
Flipkart Rs.12999
Flipkart Rs.10999
7. Honor 7x
| | |
| --- | --- |
|  Camera | Dual Rear Camera 16MP + 2MP f/2.2, Front 8MP f/2.0 |
|  Display | 5.93 Inch Full HD IPS screen 1080 x 2160 Pixels 18:9 ratio 407PPI |
| OS | Android Nought 7.0 (EMUI 5.1) Upgradable to Oreo 8.0 |
|  Network | 4G/3G/2G VOLTE |
| memoryProcessor | HiSilicon Kirin 659 Octa core 2.36GHz |
| Graphics CPU | Mali-T830 MP2 |
|  Ram | 4GB |
| Storage | 32GB /64GB Expandable upto 256GB |
|  Fingerprint | Yes |
| Battery | 3340mAh |
|  SIM Type | Dual nano (Hybrid) |
| General | 156.5 x 75.3 x 7.6 mm, 165 g, Lack of Gyroscope |
| | |
| --- | --- |
| Premium Design Quality | |
| Dual Cameras | |
| Has Face unlock | |
| | |
| --- | --- |
| Hybrid Slot | |
| Doesn't Support Quick Charging | |
Amazon Rs.15999
Amazon Rs.12999
8. Moto G5s Plus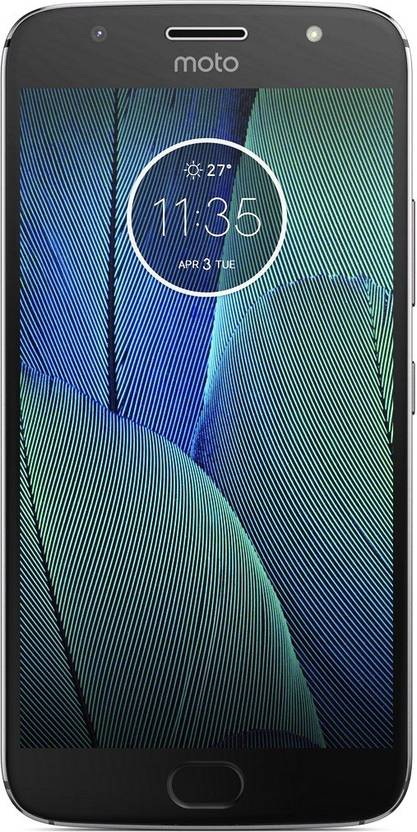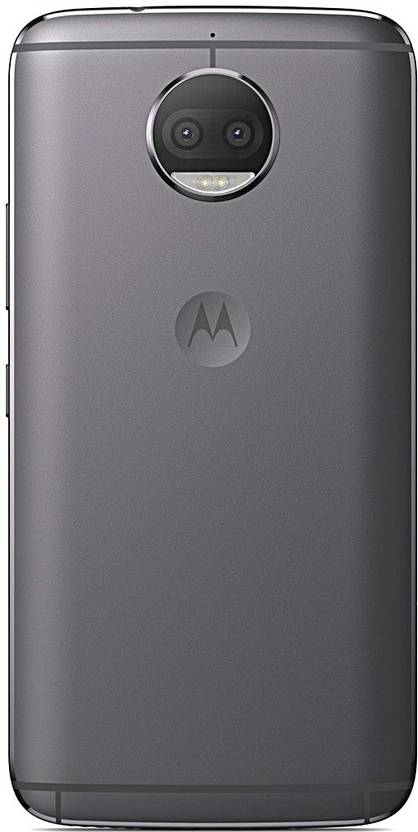 | | |
| --- | --- |
|  Camera | Dual Rear Camera 13MP + 13MP f/2.0, Front 8MP f/2.0 |
|  Display | 5.5 Inch Full HD IPS screen 1080 x 1920 Pixels 16:9 ratio 401PPI |
| OS | Android Nought 7.1 Upgradable to Oreo 8.0 |
|  Network | 4G/3G/2G VOLTE |
| memoryProcessor | Snapdragon 625 Octa Core 2.0GHz |
| Graphics CPU | Adreno 506 |
|  Ram | 4GB |
| Storage | 64GB Expandable upto 128GB |
|  Fingerprint | Yes |
| Battery | 3000mAh |
|  SIM Type | Dual Nano (Hybrid) |
| General | 153.5 x 76.2 x 8 mm, 168 g, Has all the sensors |
| | |
| --- | --- |
| Splash Resistance | |
| Great Camera | |
| Supports Quick Charging | |
| | |
| --- | --- |
| Hybrid Sim Slot | |
Flipkart Rs.14619
Amazon Rs.13999
9. Mi Max 2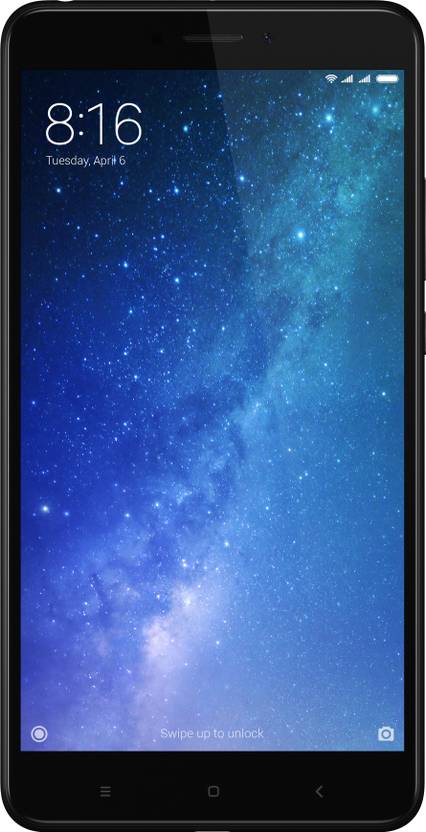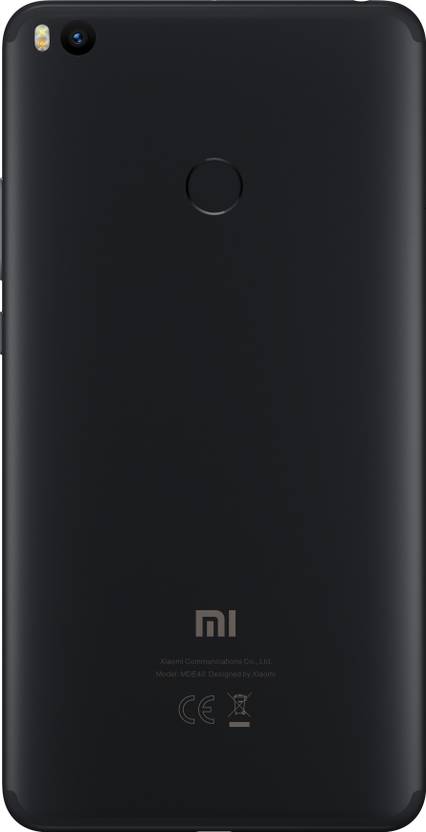 | | |
| --- | --- |
|  Camera | Rear 12MP f/2.2, Front 5MP f/2.0 |
|  Display | 6.44 Inch Full HD IPS screen 1080 x 1920 Pixels 16:9 ratio 344PPI |
| OS | Android Nought 7.1.1 (MiUi 8) Upgradable to Oreo 8.0 |
|  Network | 4G/3G/2G VOLTE |
| memoryProcessor | Snapdragon 625 Octa core 2.0GHz |
| Graphics CPU | Adreno 506 |
|  Ram | 4GB |
| Storage | 32GB /64GB Expandable upto 128GB |
|  Fingerprint | Yes |
| Battery | 5300mAh |
|  SIM Type | Dual nano (Hybrid) |
| General | 174.1 x 88.7 x 7.6 mm, 211 g, Has all the sensors |
| | |
| --- | --- |
| Massive Battery | |
| Has Dual speaker | |
| Has Big Display Screen | |
| Has USB Type-C Port | |
| Premium Design Quality | |
| | |
| --- | --- |
| Has Low PPI | |
| Hybrid Sim Slot | |
| Doesn't have NFC | |
Flipkart Rs.15999
Amazon Rs.15999
10. Moto G5 Plus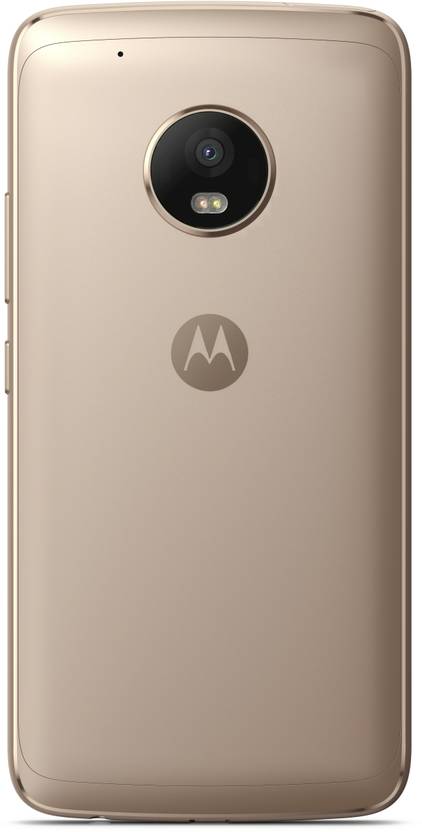 | | |
| --- | --- |
|  Camera | Rear Camera 12MP f/1.7, Front 5MP f/2.2 |
|  Display | 5.2 Inch Full HD IPS screen 1080 x 1920 Pixels 16:9 ratio 424PPI |
| OS | Android Nought 7.0 Upgradable to Oreo 8.0 |
|  Network | 4G/3G/2G VOLTE |
| memoryProcessor | Snapdragon 625 Octa Core 2.0GHz |
| Graphics CPU | Adreno 506 |
|  Ram | 3GB /4GB |
| Storage | 16GB /32GB Expandable upto 128GB |
|  Fingerprint | Yes |
| Battery | 3000mAh |
|  SIM Type | Dual nano (No-Hybrid) |
| General | 150.2 x 74 x 7.7 mm , 155 g, Has all the sensors |
| | |
| --- | --- |
| Has Water-Repellent Coating | |
| Superb Camera | |
| No-Hybrid Slot | |
| Has NFC | |
| Support Quick Charing 2.0 | |
| | |
| --- | --- |
| Doesn't have USB Type-C Port | |
Flipkart Rs.13900
Amazon Rs.15990
11. Honor 6x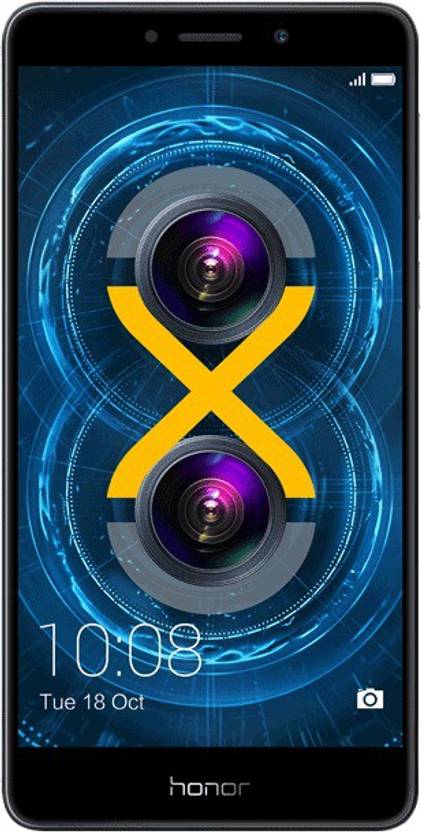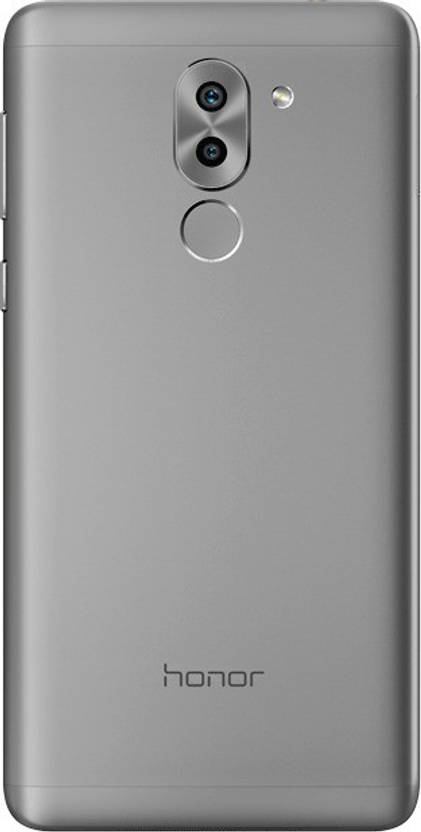 | | |
| --- | --- |
|  Camera | Rear 12MP + 2MP f/2.0, Front 8MP f/2.0 |
|  Display | 5.5 Inch Full HD IPS screen 1080 x 1920 Pixels 16:9 ratio 401PPI |
| OS | Android Marshmallow 6.0 (EMUI 5.0) Upgradable to Nougat 7.1 |
|  Network | 4G/3G/2G VOLTE |
| memoryProcessor | HiSilicon Kirin 655 Octa core 2.1GHz |
| Graphics CPU | Mali-T830 MP2 |
|  Ram | 3GB /4GB |
| Storage | 32GB /64GB Expandable upto 128GB |
|  Fingerprint | Yes |
| Battery | 3340mAh |
|  SIM Type | Dual nano (Hybrid) |
| General | 150.9 x 76.2 x 8.2 mm, 162 g, Lack of Gyroscope |
| | |
| --- | --- |
| Has Dual Camera | |
| Processor | |
| Adequate Battery | |
| | |
| --- | --- |
| Has Hybid Sim Slot | |
Flipkart Rs.11999
Amazon Rs.9999
Here, I'm updating the latest best mobile phones whenever new launched. Keep visiting, stay up to date